Psych-Hub The Best Online Spiritual Healers
A psychic reading can be performed by a clairvoyant, psychic, tarot card reader, medium or fortune teller. We at Psych-Hub do not push an agenda for the type of service provider you would prefer. We believe in old-fashioned high-quality service, we then let you choose and be the maker of your destiny.
A psychic reading can be performed by anyone, they do not have to be qualified. It is our mantra at Psych-Hub to find the best readers available and make them accessible to the general public. A clairvoyant will act as a medium but is also trained to give you tarot card reading and enter the spiritual realm. A great reading is highly valuable as it can be the difference between guessing and knowing. Our psychics do not guess and we specialize in love readings and helping those in need of a different approach to illness, anxiety and mild mental issues. Our telephone psychics are a call away.
Find Answer To Your Love Life
Romance can be a hard, fun road regardless of whether your rich or poor, good looking or ugly, psychics have been helping couples for centuries. A love psychic specializes in romance but still possess the same abilities as other psychics.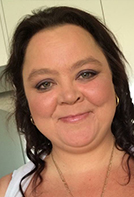 Mandie
Pin: 2760
Psychic,Medium,Tarot,Healer,Spiritual Counsellor
Mandie is a gifted and natural Medium, Psychic and Healer who has Clairvoyance and Empathic skills. She works with Spirit Guides. Angels and is also a Reiki Master. She is able to read and bring guidance in many areas of your life, bringing clarity, new awareness and spiritual guidance to get you back on track!
CALLS COST $3.96 PER MIN GST INC. MAY BE HIGHER FROM MOBILE. PROVIDED BY Psych Hub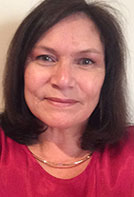 Melina
Pin: 2807
Psychic,Clairvoyant,Tarot,Spiritual Counsellor
Melina is a warm and caring Psychic Clairvoyant and Empath. She tunes in to your energy and connects with her Spirit guides to give you insight on your reading. Melina enjoys reading on love and relationships and to give you guidance on your life path.
CALLS COST $3.96 PER MIN GST INC. MAY BE HIGHER FROM MOBILE. PROVIDED BY Psych Hub
Amazing Answers With A Powerful Clairvoyant
A reading with a powerful psychic can turn your state of mind completely around, powerful psychics have a great way of connecting and know what to dig into and what to leave alone according to your state of mind. If you have ever felt lost or confused about where your future is going we guarantee that a spiritual reader will help you be more at ease in finding your new path in life.
Our experience at Psych-Hub has shown us that now all spiritual healers are equal some are just naturally talented and no amount of training can transform average psychic into a powerful one. Clairvoyants, mediums, tarot card readers and fortune tellers all need an amount of natural ability. To understand the life psychics live you must understand most are extremely selfless and provide readings because they want to help society. 
A powerful psychic reader can help
A powerful psychic reading can help in so many ways that to truly understand one must experience a reading from an expert with great powers. Sometimes people refer to these experts as a crystal ball gazer. In a psychics world, they are referred to as an oracle.
Many people have the misconception that psychics are a mind reader or an old-school fortune teller. Fortune tellers are amazing but the world of spiritual healing through a medium has changed greatly. A tarot card reader is still referred to as a predictor and we always recommend using one when you have something in your future pending that you are unsure about.
Our services are simple to use:
Click on the psychic you would like to speak to;

Write down their code;

Tell the operator the code and the name of the psychic you would like a reading from;

Allow enough time for the reader to be accurate and insightful;

Leave feedback so Psych-Hub can improve our service.
If you're having a reading done for the first time do not be scared to inform our operator of this, we are here to help and to guide you through to receiving an amazing service.