Free Daily Horoscope Predictions & Readings In Australia
Aries – 21 March – 19 April
Taurus – 20 April – 20 May
Gemini – 21 May – 20 June
Leo – 23 July – 22 August
Virgo 23 August – 22 September
Libra – 23 September – 22 October
Scorpio – 23 October – 21 November
Sagittarius – 22 November – 21 December
Aquarius – January 20 – February 18
Pisces – February 18 – March 20
Capricorn – December 21 – January 20
Free horoscope Australia is a map that shows the paths and routings of the heavens above, concepts of western Astrology:
Astrology of some form is familiar to nearly every person on earth. It is all over the media every day and guides many people in their compatibility decisions when entering new relationships as well as guiding in their love & sex life. Even the most skeptic person knows their own Zodiac sign. Roughly 5,000 years ago people started observing the movement in the stars and started wondering if this movement could affect things on earth and their lives. From everyday people to celebrities an astrology reading can help personal, finance, love, future, past and current money issues.
Since then Astrologists have maintained their position that there is a correlation between the stars movements and people. As well as it's ability to predict the future.
Native;

Celestial Sphere;

Plane Of The Equator;

Plane Of The Ecliptic;
The four Angels of the horoscope Australia:
First House;

Tenth House;

Seventh House;

Fourth House;
Star sign predictions are fun, accurate and our AU service is free.
The Zodiac Star Sun Astrology Sign Horoscope Australia Service:
The circle of animals in space also known as the celestial sphere, the plane is then divided into 12 different signs all equal and creating a 360 degree with the path of the sun as the center and each sign filling 30 degrees to make the full 360. Western astrology is based on positions of the planets and heavens rather than movements of the seasons; history has taught us that this method can be far more accurate and a lot easier for the person doing the reading to keep definitive recordings of the texts.
The 12 Houses:
The plane of the ecliptic is a representation of the 12 houses the equal house system again divides the signs into 12 making each symbol as important as the next. A true horoscopes are more than a Zodiac star sun sign it is a chart that has been written and mapped for a particular individual. The chart is mapped out by an astrologer according to the year and month that person was born. This is called a Natal chart.
At Psych-Hub horoscopes Australia we concentrate heavily on focusing on the principals of western astrology, we understand that this method may not suit everyone. If you have a particular style of Astrology, you would like to work with ask our friendly operators if one of our readers is educated in your preferred method.
Psych-Hub Horoscope Reading In Australia Is Fun & Free
A horoscope is an ancient form of reading someone's life through an astrological chart. The chart represents the positioning of the sun, moon, outer space and all of the planets. A horoscope has become extremely popular and trendy in the last two years since the royal family announced their involvement and support readings of ones lives according to the charts. Your star sign can affect your everyday life call today and receive an accurate reading.
Since its name was derived from Greek terminology, we assume the Greeks came up with the first horoscope, when in fact it was the Italians we have to thank for the fantastic invention. There has been no scientific research that has supported the theory of horoscopes, the reasoning and methods behind the design are considered strict pseudoscience amongst the scientific world. In Australia, many people believe in the power of horoscopes and star signs, they are powerful and fun.
Speak To A Live Astrologer Now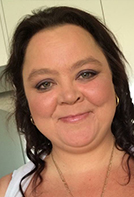 Mandie
Pin: 2760
Psychic,Medium,Tarot,Healer,Spiritual Counsellor
Mandie is a gifted and natural Medium, Psychic and Healer who has Clairvoyance and Empathic skills. She works with Spirit Guides. Angels and is also a Reiki Master. She is able to read and bring guidance in many areas of your life, bringing clarity, new awareness and spiritual guidance to get you back on track!
CALLS COST $3.96 PER MIN GST INC. MAY BE HIGHER FROM MOBILE. PROVIDED BY Psych Hub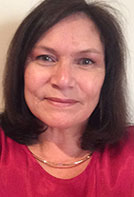 Melina
Pin: 2807
Psychic,Clairvoyant,Tarot,Spiritual Counsellor
Melina is a warm and caring Psychic Clairvoyant and Empath. She tunes in to your energy and connects with her Spirit guides to give you insight on your reading. Melina enjoys reading on love and relationships and to give you guidance on your life path.
CALLS COST $3.96 PER MIN GST INC. MAY BE HIGHER FROM MOBILE. PROVIDED BY Psych Hub